Step by step guide to buying a house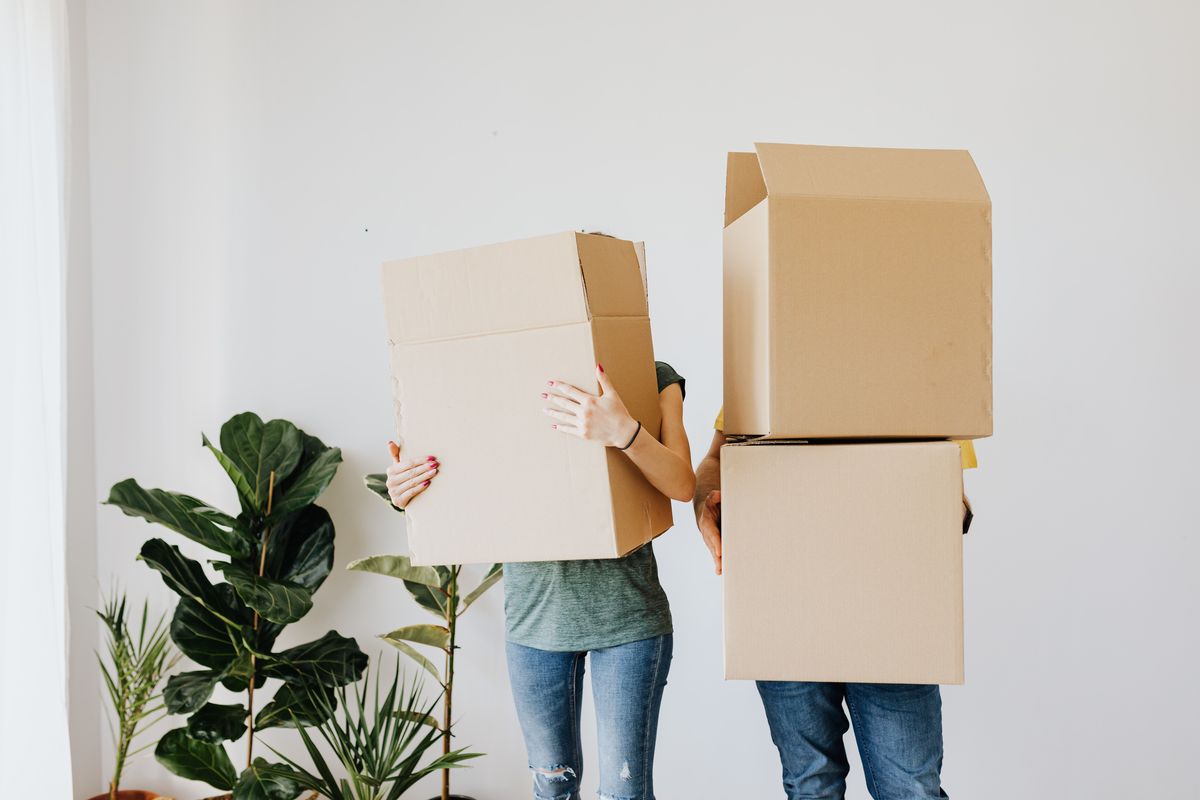 We know buying a home can seem a little daunting. It's probably the biggest financial commitment of your life and it can sometimes be a complicated and lengthy process.
But many purchases go through smoothly, and you can boost your chances of a hassle-free process by planning ahead and researching what needs to happen at each stage.
To help you with this, The Co-operative Bank has created this step by step guide to buying a home.
Each part of the process won't always happen in this exact order, but the steps below give you a good overall guide to buying a home, what happens when and how to ensure a smooth process.
12 steps to buying a home
1. Work out a budget
Before you look for properties, you need a rough idea of what you can afford to buy.
That means looking at your deposit size, finding out how much you can borrow on a mortgage and setting aside extra for costs.
Read our guide, the costs of buying a house
Some lender websites such as Money Helper have a mortgage calculator to give you an idea of the maximum you can borrow or you can speak to a mortgage adviser.
2. Think about where you want to live
Location is a personal choice and depends on your own preferences and needs.
Consider things such as the need to commute, access to schools and childcare if you have young children, and if you want to be close to friends and family.
Also look at transport links, local facilities such as shops, schools, parks and green spaces. When you have an area in mind, set up alerts on property portals and register with local estate agents.
3. Get a Mortgage in Principle
A Mortgage in Principle (MIP) is also known as a Decision in Principle (DIP) or Agreement in Principle (AIP). It's a document from a lender stating the maximum they are likely to lend you. Importantly this is based only on the information you give them. When conducting a MIP some Lenders also do a soft credit search.
This is useful to show estate agents and sellers that you are a serious buyer, but it's not a mortgage offer and is not a guarantee the lender will lend to you.
Firstly, it's based on what you tell them, so when you actually apply for a mortgage, you need to prove those figures.
Secondly, it is the maximum they would offer you.
You can get a Mortgage in Principle from one lender and go on to apply for a mortgage from another. It's not binding on you or the lender. But it will give you a clearer idea of your budget.
Find out more about our mortgages and get a Mortgage in Principle
4. View properties
Viewing properties is hugely exciting. It's easy to get swept away by a property designed just to your taste or on your favourite street.
Writing a checklist before your viewing is helpful because it clarifies what is important to you. Then you can measure the properties against your checklist and see which really tick the boxes.
Visit our first time buyers guide to read our viewing checklist.
Think about outdoor space, parking, number of bedrooms and all the things that really matter to you.
Take your phone and ask if you can take photos when you visit. If you view a few properties in one day, it's easy to get mixed up afterwards.
Ask questions when you are viewing properties. Make a list of what you want to know about the property and the neighbours. Smart questions to ask include how old the boiler is, when the windows were installed and how much the bills are.
They might not be the things you love about the house, but these practical features can be expensive to fix.
5. Make an offer on a property
If you find a house you want to buy, make an offer through the estate agent.
There's no right or wrong way to do this and no clever tricks. Just don't offer beyond your budget.
6. Applying for a mortgage
If your offer is accepted it's time to make a full mortgage application with your chosen lender.
You need to provide detailed information about your finances, and documentation to prove what you're saying.
Find proof of your identity, address and income. You might also need bank statements, loan or credit card details, as well as your rental contract if you're currently renting. Submit these documents with your full mortgage application.
7. Find a solicitor
Finding a solicitor (or conveyancer) is an important part of the process. They play a key role in the purchase of the property, ensuring the transfer is done correctly. They also highlight any issues they discover when doing searches and preparing your contracts.
There are thousands of conveyancers and conveyancing solicitors to choose from, including high street businesses as well as large online firms offering deals.
A word of mouth recommendation for a solicitor is invaluable, so ask friends and family or your estate agent. Make sure you will be able to get in touch with them easily, and be wary of online firms without a phone number to contact them.
You will also need to check with your lender that the solicitor (or conveyancer) is acceptable to them.
8. Get a property survey
Now you need to decide on, and pay for, a valuation or survey. This just means the lender needs to confirm what the property is worth and that it is a suitable security for a mortgage.
A valuation is the cheapest option, and your lender will insist on one, but it won't give you lots of information about the state of the property.
You can upgrade to a HomeBuyer Report or a more detailed Building Survey which both cost more. You may be able to upgrade your valuation through your mortgage lender or arrange a separate survey on top of your valuation.
9. Mortgage offer in place
If the survey is ok, you will now get a full mortgage offer from your lender.
If it highlights problems with the property you need to decide whether to continue with the purchase, try to negotiate a discount with the seller, or pull out. This will depend on what has been found and how much you want to buy it for.
In some cases the lender's valuation comes in much lower than expected and they might decide they can't lend you the amount needed to buy the property.
If this happens, you could add to your deposit to make up the difference, if you have the money.
Once you have a full mortgage offer, the solicitor will start working on the legal process, conducting searches and drawing up contracts. Ask any questions of your seller through your solicitor at this stage too.
10. Research insurance and removals
While you wait for the next stage, consider what buildings insurance you need, and research removal firms to help you move house, but do not book them yet.
Learn more about the insurance we offer
Everyone else in your property chain will be finalising their mortgages and legals too, but there can be delays.
11. Exchange contracts
When you have your full mortgage offer, your solicitor is satisfied and you are happy to proceed, it's time to exchange contacts.
At this point you pay your deposit via your solicitor. Double check their bank details and be wary of solicitor fraud. This is when a criminal sends you a message saying the solicitor's bank details have changed. If in doubt phone your solicitor to double check the bank details.
When you exchange contracts, you agree a completion (or moving) date. You should have taken out buildings insurance now to satisfy your mortgage lender. It's also time to book removals and pay any outstanding bills, such as your solicitor's fees and costs.
12. Completion day
Once the funds have transferred, your solicitor will call to tell you the property is now yours. Then you can pick up the keys from the estate agent and move in.
Congratulations!
Read our moving day checklist in our first time buyer guide.
After completion, your solicitor has a few more jobs. They will pay your stamp duty if relevant and register the property with the Land Registry.
How long does it take to buy a house?
Buying a house can take between eight weeks to three months, or sometimes even longer.
The process can be delayed by lots of factors. There may be multiple people in a homebuying chain, each dealing with a lender, surveyor, estate agent and solicitor.
The more buyers and sellers in a property chain, the more scope for delay.
It can feel a bit stressful but remember you can only control your side of the purchase. Prepare your finances, get your documents together and be prepared to chase the different parties if you need to.
Buying in Scotland
Buying a home in Scotland is different to other parts of the UK. The buyer does more of the process before making an offer. This means that fewer purchases fall through and once an offer is accepted it doesn't take as long to complete.
You start the process by finding a solicitor and then search for properties. When you find one you like your solicitor will 'note interest'.
All interested buyers are invited to make sealed (or secret) bids on the property, above a specified asking price.
You need to apply for a mortgage before you make a bid to ensure you can definitely afford to buy the property. You also get your survey done first too, so you can bid in confidence that you know the state of the property.
After the closing date for bids the highest bidder is legally obliged to buy the property. If your bid is successful, you 'conclude the missives', where you effectively exchange contracts. At this stage, the buyer should take out building insurance.
Finally, you sign the title deed and receive the 'disposition document' and the keys. Congratulations.
If you can't pay your mortgage
If you are worried that you won't be able to pay your mortgage, get in touch with your lender. They will work with you to come up with a repayment plan based on your circumstances.
Find out more
Download our First time buyers guide for more information on buying a house.
You can also find out more about mortgages here