The Monastery Manchester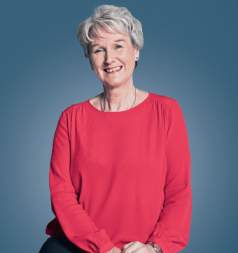 Manchester businesses are proud to support their local communities.
The Co-operative Bank is the only high-street bank with a customer-led Ethical Policy. So naturally, we're delighted to feature our customers in our latest business banking campaign; people who run the small to medium-sized enterprises that are helping to transform our local communities.
Here, Elaine Griffiths from The Monastery of St Francis & Gorton Trust tells us why they chose The Co-operative Bank:
"The Monastery of St Francis & Gorton Trust was set up by local volunteers in 1996 to save the precious heritage site of Gorton Monastery. Today the buildings provide a wonderful site for everything from conferences to weddings, as well as local community projects.
As a charitable trust we need to work with a bank that reflects and understands our values. The Co-operative Bank's commitment to lasting change and making a positive impact on the local communities is in total keeping with what we're trying to achieve. Similarly, they share our vision for The Monastery as an invaluable community resource. They've stood by us, through thick and thin, for 22 years. They're always professional, always responsive and, because we've had the same relationship manager for many years, they understand who we are and what we do."
Customer case study from 2019
If you want a bank that supports local communities, join The Co-operative Bank for better business banking.