Kamla Foundation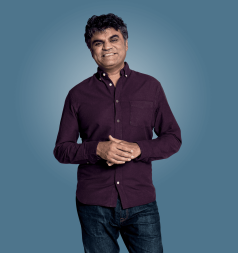 I want to bank with someone that shares my business values.
The Co-operative Bank is the only high-street bank with a customer-led Ethical Policy. So naturally, we're delighted to feature our customers in our latest business banking campaign; people who run the small to medium-sized enterprises that are helping to transform our local communities.
Here, Bhupendra Mistry from Kamla Foundation tells us why they chose The Co-operative Bank:
"Kamla Foundation is a charity based in the North West of England. We help vulnerable communities in rural India to escape poverty, and have changed the lives of over 30,000 people so far.
As a charity, The Co-operative Bank's belief in justice and fairness for all resonates really strongly with us. As does the way they recognise the social, economic and environmental impact of their activities. It's an ethical approach that goes way beyond providing services, to offering a helping hand to those who need it most. Our Foundation benefitted directly from the Bank's commitment to good causes, as a grant from their Customer Donation Fund helped us extend our reach and improve the delivery of our work."
Customer case study from 2019
If you want a bank that gives back to the community, join us for better business banking.